Humax FVP-5000T Smart Freeview Play HD TV Recorder with Netflix
Pause, Rewind & Record live TV
Record 4 programmes at once whilst watching a 5th
Store up to 250 (1000 on 2TB) hours of recordings
7-day Catchup on-demand service
Built-in Wi-Fi
Dedicated smart app
Play your own media back via USB or network share
What are Grades?
Certified Refurbished model direct from Humax. 1-year manufacturer warranty.
 
The Humax FVP-5000T is a HD TV recorder which has Freeview Play and Netflix* built in. Complete with 3 HD tuners, you'll be able to catch up and record your favourite programmes in more ways than ever before, and it's all so easy to use with a seamless and smart user interface.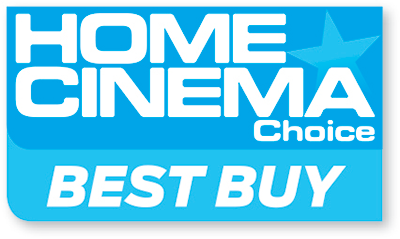 Subscription-Free TV
Take control of your viewing. With over 70 channels including 15 in HD, the Humax Freeview Play Recorder lets you Pause, Rewind and Record Live TV. Triple tuners allow you to record up to 4 programmes at the same time whilst you enjoy watching a 5th.
Record Live TV
Pause, Rewind and Record live TV shows with ease on this product.
Record 4 At Once
Got popular shows starting at the same time? 3 tuners let you record 4 programmes whilst you watch a 5th.
Over 70 Channels
Watch the Nation's favourite free channels including 15 in stunning HD.
Dynamic TV Guide
View what's on for the next 7 days with the on-screen TV guide. Set reminders, recordings and find programme information from a visual timeline. Go back in time 7 days and catch up with Scroll Back TV.
Scroll Back TV
Play shows that have already aired up to 7 days previously from the beginning. (Subject to availability.)
Smart Search
Find your favourite shows across Live TV, On Demand and your Recordings with our powerful search feature.
Series Link
Set recordings of individual programmes or create series links.
7 Day Catch up and On Demand
Unlock the full potential of the 5000T once it's connected to the internet. Catch up on shows you've missed via the TV Guide or access them anytime On Demand. Or perhaps binge on your favourite content courtesy of YouTube and Netflix.
Apps available on this product:
Featured Recommendations From Top Picks
The Top Picks section will give you recommended content curated by Freeview of the most popular shows available to watch.
On Demand
Freeview will recommend content for you to stream at any time. (Internet connectivity required.)
On Now
Can't decide what to watch? On Now Displays the most popular shows available now.
Next
Popular shows from the week that other viewers have liked and not to be missed.
Recordings
Find recently added recordings and continue watching your shows from where you left them.
Additional Connectivity
Stream Live TV and Recordings via the Humax Live TV App.
USB/Hard Drive Connectivity
Watch videos, play music or view photos on the big screen. Plug and Play any FAT 32 formatted USB or Hard Drive.
Humax Live TV App
Stream Live TV and recordings from your recorder to your smart device. Access the TV Guide to set reminders or recordings.
Download the app on Android/iOS
The app is available on Android and iOS devices. Search for Humax Live TV on the app store. 
(myHumax account required.)
What is Humax Certified Refurbished?
To keep it simple for you, Certified Refurbished is a term used to describe previously purchased products which have been returned to the manufacturer with little to no damage.
These products are given extra love and care by Humax, thoroughly inspected and tested to ensure that they are free of any defects before they re-enter the market. All external enclosures, accessories and any defective parts are completely replaced.
Being fully tested and certified means we can ensure all refurbished items are at a same level of quality as if they are brand new.